Well done to all our fantastic swimmers who took part in the Novice and Fife Leagues on Sunday the 13th of May – what a team!
If you would like to purchase one of our Step Rock 90th Anniversary "90 Years in the Water" books, email treasurer@steprock.org.uk to arrange payment and collection. A lot of research and hard work went in to this book and it really is worth a read – excellent as a gift for local friends and family too.
We at Step Rock Amateurs Swimming Club are celebrating our 90th Anniversary this year, 2018 – click on our 90th Anniversary tab for details about our planned celebrations!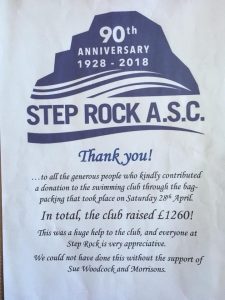 Our 90th Anniversary Book 90 Years in the Water is available to buy for £10.  Purchase your copy by emailing: treasurer@steprock.org.uk or call 07552 632777.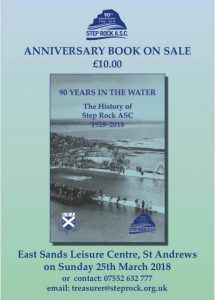 Click here to follow us on Facebook.
Our sponsors are:
New St Andrews Japan Golf Trust